Welcome to Rain Metal Systems, Inc.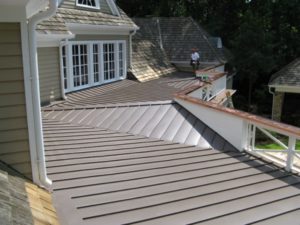 Rain. It's good for gardens, plants, grass and is essential for us to survive. However, over time rain can cause costly damage to roofs and gutters.
If you find that your roof or gutters have become ineffective against even the slightest sprinkle, you need to call Rain Metal Systems, Inc. We can evaluate your roof and provide you with a Free detailed analysis of our findings and a price quote. Should you choose our firm to handle the repairs, we warranty all new installation and repairs and offer a 100% customer satisfaction guarantee on every project.
We are #1 Installer of Rain Control Solutions.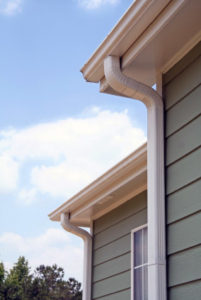 Our goal is to provide the #1 quality work and service in the industry as we help you protect your home.
As a knowledgeable gutter installer, Rain Metal Systems, Inc. can review your current gutter configuration and then suggest ideas for improvements. Possible ideas may include revised downspout placement, the use of additional downspouts, an increase in gutter size and/or downspout size, and screening options. We also can assist you in determining color options to blend with or enhance your home's trim color.
For your protection we are licensed, bonded, and insured. All work performed is backed by our personal 100% Customer Satisfaction Guarantee and fully covered under warranty. For questions or to schedule an estimate please contact us at 770-328-7609. Please utilize our website to learn more about our services. We look forward to serving you!

When quality workmanship counts . . .
Rain Metal Systems, Inc. proudly serves the entire Atlanta Metropolitan area. We also offer service for most communities in North West, and East Georgia. In addition, we do offer service in Tennessee, along with parts of Alabama and South Carolina as well. Please contact our office for a FREE Estimate and to verify that we can provide service in your area.
Our main phone number is 770-328-7609 • Email sales@rainmetalsystems.com